Molecular Formula: C19H28O2
Molecular Weight: 288.42
Molecular Structure: ☛
Purity: 98%min
Appearance: White or yellow crystalline
Melting point :146-151ºC
Specific rotation : 12º(C=2,ETHANOL9625ºC)
Loss on drying : ≤0.5%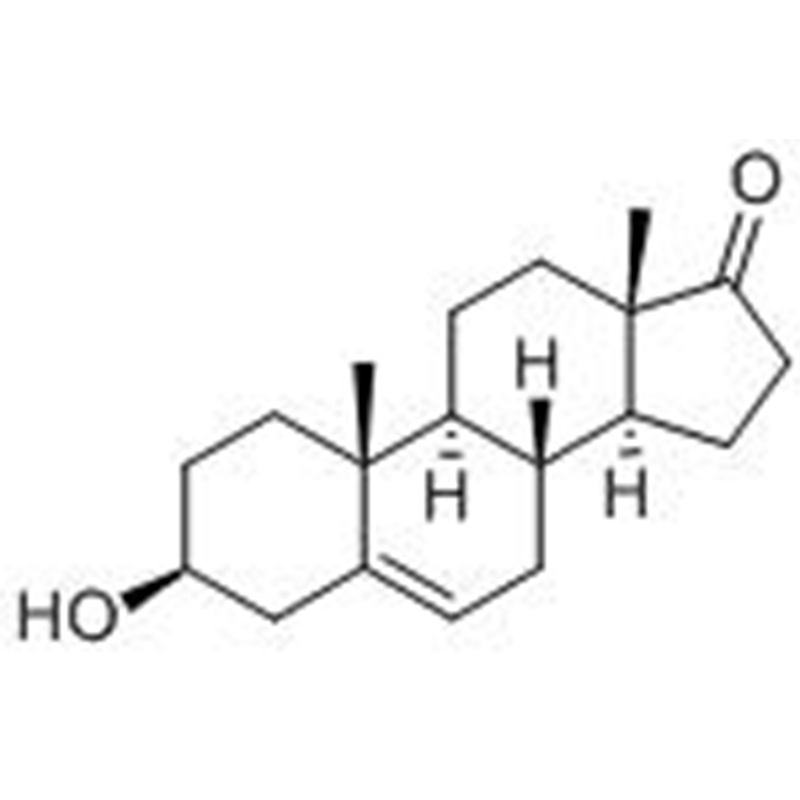 DHEA (dehydroepiandrosterone) is a hormone produced by your body's adrenal glands. These are glands just above your kidneys.woman holding supplements. Testosterone and estrogen production also declining declines with age. DHEA supplements can increase the level of these hormones.
Those range from benefits such as:
Building up the adrenal gland
Strengthening the immune system
Slowing natural changes in the body that come with age
Offer more energy
Improving mood and memory
Building up bone and muscle strength
DHEA Supplements for Anti-Aging
For treat certain disorders such as depression or lupus.DHEA is administered in high doses up to 200 to 500 milligrams daily under medical supervision.
For treatment of major depression, cognitive decline and schizophrenia, 25 milligrams taken twice daily for six weeks is recommended.
For improving bone healing and bone mineral density, 50 to 100 milligrams per day is recommended.
For erectile dysfunction, menopausal symptoms and vaginal dryness, 25 to 50 milligrams per day is best.
Test

Analysis Standard

Results

Description

White Or Almost White Crystalline Powder

White Crystalline Powder

Melting Point

63°C_69°C

65°C_68°C

Specific Rotation

+20º_+30º

+25.6°

Loss On Drying

≤0.5%

0.32%

Residue On Ignition

≤0.1%

0.02%

Assay

≥97%

98.70%

Conclusion

Be Conform With Enterprise Standard
Sex:

 Some studies have been shown to be beneficial for individuals with sexual function, libido and erectile dysfunction, but other results have not yet been determined. DHEA seems to have more effects on postmenopausal women, and less in men
Aging: 

There is evidence that DHEA supplements can help avoid age-related changes. Mayo Clinic conducted a study to study the use of DHEA supplements for older people over two years and found no anti-aging benefits.
HIV / AIDS:

 DHEA levels may help predict the progress of HIV, and some evidence suggests that DHEA may help strengthen the immune system. More research is needed
Cervical cancer:

 Evidence suggests that DHEA may inhibit the proliferation of cervical cancer cells
Muscle strength:

 Some athletes use (or have used) DHEA to increase muscle strength. Only a small amount of weak evidence to support this role of the elderly population; other studies, especially in adults, found little or no impact