Methenolone Enanthate
CAS No. 303-42-4
Synonyms: Primobolan Depot;1(5a)-androsten-1beta-methyl-17beta-ol-3-one Enanthate
CAS: 303-42-4
EINECS: 206-141-6
Molecular Weight: 414.62
Effective Dose::350-600mgs/week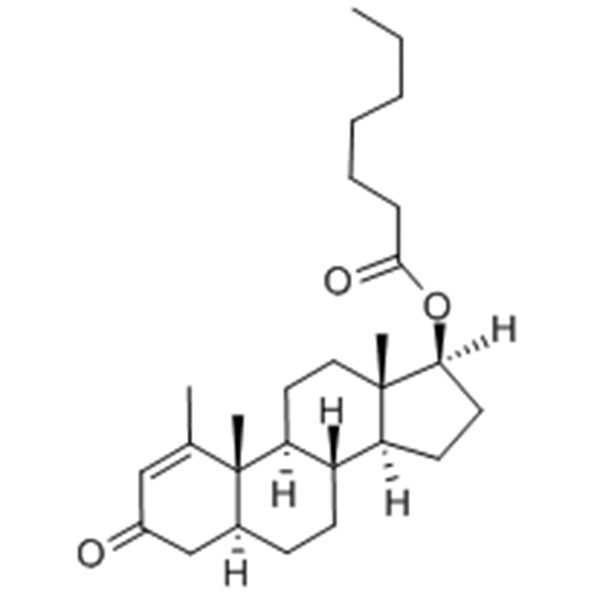 50 ml for 200mg/ml

10 grams Primobolan E Powder (7.5ml)

1ml BA (2%)

7.5ml BB (15%)

17ml Grapeseed Oil

17ml Ethyl Oleate

40ml for 100mg/ml

4 grams Methenolone enanthate

29 ml Grapeseed Oil

2ml Benzyl Alcohol = 5%

6ml benzyl benzoate = 15%

25ml for 200mg/ml

5 grams Methenolone enanthate (3.75ml)

16.25 ml Grapeseed Oil

1.25ml benzyl alcohol = 5%

3.75ml benzyl benzoate = 15%

300ml for 75mg/ml

22.5 grams Methenolone enanthate(16.875ml)

223.125 ml Grapeseed Oil

15ml Benzyl Alcohol = 5%

45ml benzyl benzoate = 15%

250ml for 100mg/ml

25 grams Methenolone enanthate (18.75)

176.25 ml Grapeseed Oil

5ml benzyl alcohol = 2%

50ml benzyl benzoate = 20%

250ml for 200mg/ml

50 grams Methenolone enanthate (37.5ml)

157.5 ml Grapeseed Oil

5ml benzyl alcohol = 2%

50ml benzyl benzoate = 20%
Injectable Raw Steroid Powders Primobolan Depot Methenolone Enanthate 0
Delivery: Express courier.
Character: White crystalline powder.
For men - 600-800 mg per week.
For women - 50-100 mg.
An average Primobol cycle is between 6 and 12 weeks, often the cycle can be prolonged up to 20 weeks.
Primobolan is an unusually expensive choice.Primobolan Acetate is very strong, the synthesis of the metabolism and male characteristics is very low, making it the best choice for the game. The drug for women is very good!
-Injectable Methenolone Enanthate:
 >>For Beginner users
400mg per week.
(Methenolone Enanthate doses to be sufficient enough to assist the user in achieving their goals.)
>>For Intermediate users
doses will land in the range of 400 – 700mg weekly, often being run closer to the higher end of 700mg weekly.
>> For Advanced users
will often end up utilizing Methenolone Enanthate doses in the range of 800 – 1,000mg per week or greater. For the purpose of lean mass during a cutting cycle, Methenolone Enanthate doses need not be run this high.
>> For Female users
performance enhancing Primobolan dosages in the range of 50 – 100mg weekly without experience of virilization side effects and symptoms.
-- Primo-depot cycles:
 Here are some example Primo-depot cycles:
Cycle

doses

1) Test-free cycles

Primo-depot 600-800mg pw weeks 1-12; Anavar 60mg ed weeks 1-8

Primo-depot 600-800mg pw weeks 1-12; Tren Ace 75mg eod weeks 1-6

Primo-depot 800mg pw weeks 1-12; Masteron 400-600mg pw weeks 1-14

Primo-depot 1000mg per week up to 20 weeks (expensive)

2) Primo cycles with Test

Primo-depot 600mg pw weeks 1-12; Test enanthate 500mg pw weeks 1-12

Primo-depot 600mg pw weeks 1-12; Test prop 100mg eod weeks 1-14; Tren enanthate 300-400mg pw weeks 1-10 (Superb cutting cycle for advanced user)

There are many other different cycles you could do; these are just a few examples. As said though, generally with Primo, the more you can do, the better, but a minimum amount would have to be no less than 400mg/week.